ADVANCED HORSES
These are the horses Kate has produced to advanced level. Each one has its own story and history with Kate. Please read below to find out more:
Danny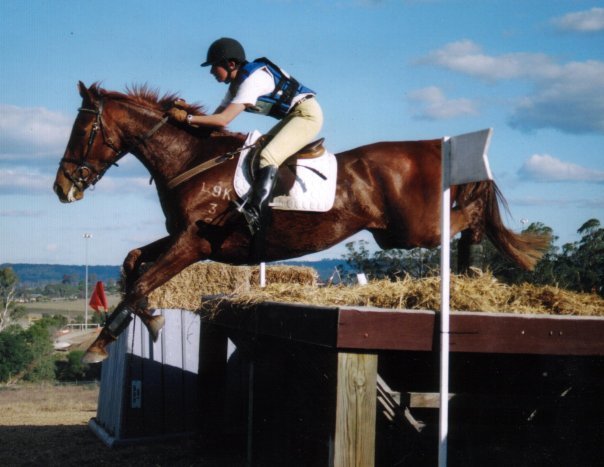 Owned by Toni Cormie then Kate and Dorne Chadderton
Danny was Kate's flagship and the first horse she produced to the advanced level. They met each other at Woodford Pony Club when Toni brought him along for a lesson. It just so happened that 15 yo Kate was teaching that day and the three of them really hit it off. Toni generously offered Kate a lease to produce Dan. Other than the fact he was a rambunctious and huge 4yo, it seemed like a great idea to a financially strapped young rider. At the time the Chadderton family did not own any type of vehicle capable of transporting a horse, so Kate rode him the 4 hours home. And, as they say, the rest is history! While competing at advanced level Dan showed a flair for dressage enabling Kate to learn many of the higher movements including tempi changes and could do 15 'ones,' the horse version of skipping! When Kate moved to the USA, Dan was bought by his current owner, Elise Armstrong. With Elise he competed at the lower levels and is enjoying a life of luxury!
Orchard End Winston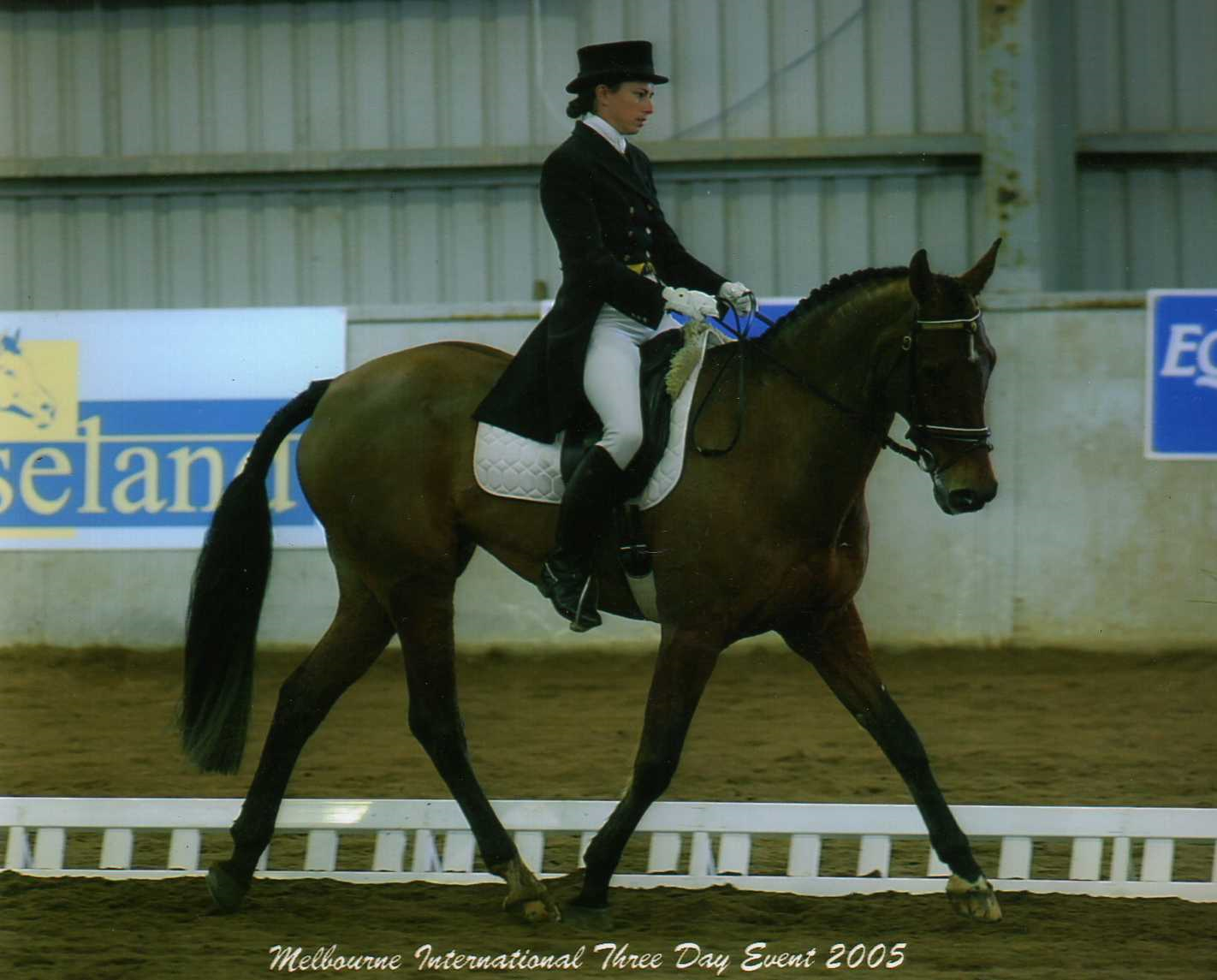 Owned by Andrea Parr
Winnie was the accidental product of a pony stallion and a Thoroughbred mare! How this union came to be is a lesson in closing gates... Fortunatley the product was this wonderfully athletic and generous gelding. Andrea owned a riding school, Orchard End Riding School, so in his off time Winnie would be used as a lesson horse. He was also laid back, but up for anything. He felt like a pony, but jumped like a horse. Started by Sammi McLeod, Boyd Martin took the reins after Kate and went onto compete in Adelaide 4 star.
Buckharo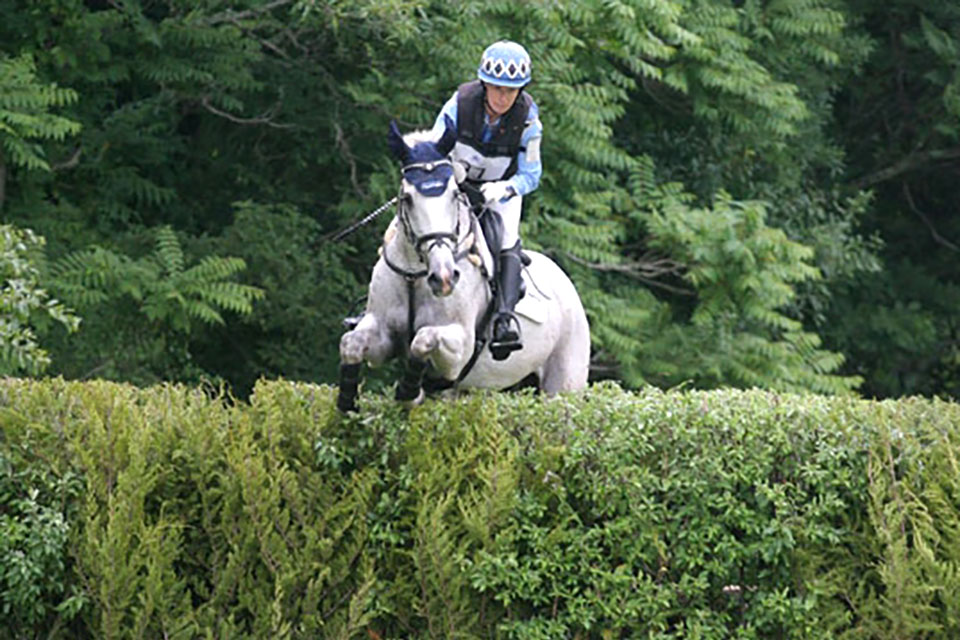 Owned by Beth Sokohl
Bucky has competed and won with his wonderful owner, Beth, at training level. Claimed by Lindsay Kelley from Charleston Racetrack, she saw his potential as an eventer and set out producing him. After Beth was injured in a fall in 2013, Kate took over the ride to see how far along he would go. And go he does! He has a great sense of humour and will spook at the most unusual things like monsters in the corn, trees, fence posts and hoses! He is very careful and a magician with the coloured poles, yet he lives for the cross country. He has been produced by Kate from Preliminary level.
VS McCuan Civil Liberty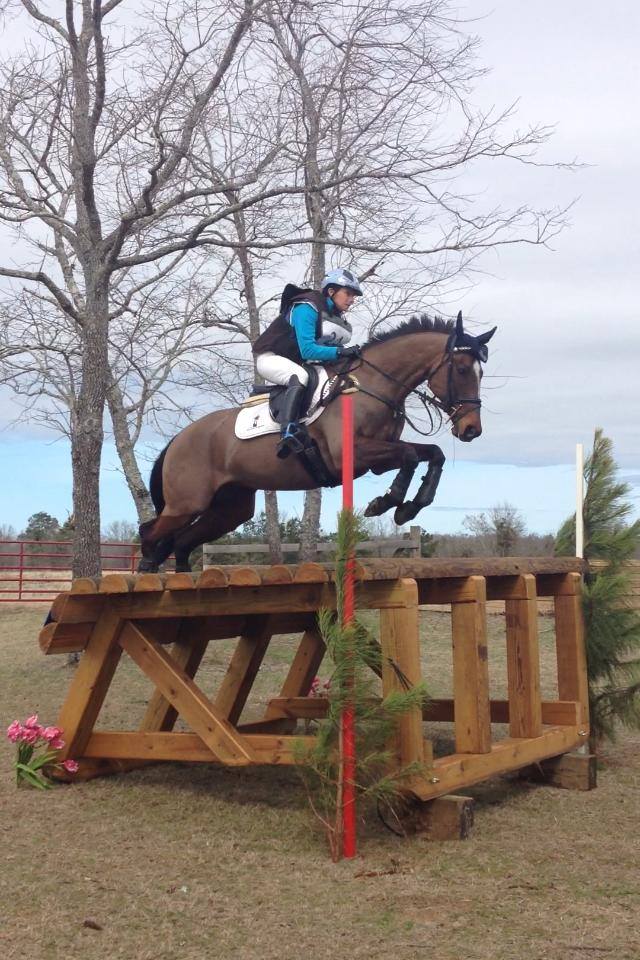 Owned by Civil Liberty Syndicate and Patrick McCuan (Sunset Hill Farm)
Libby, as he's known in the barn, was chosen by Kate to be a horse to add to her string for the Rio Olympics. Purchased from Sue Southard as a slightly 'expressive' training level horse. Since then he has taken to the rigors and demands of an advanced athlete like a duck to water! He has not disappointed on his rise to the top, although he has proven to be a bit of a one person horse after developing an outstanding relationship with Kate.
Collection Pass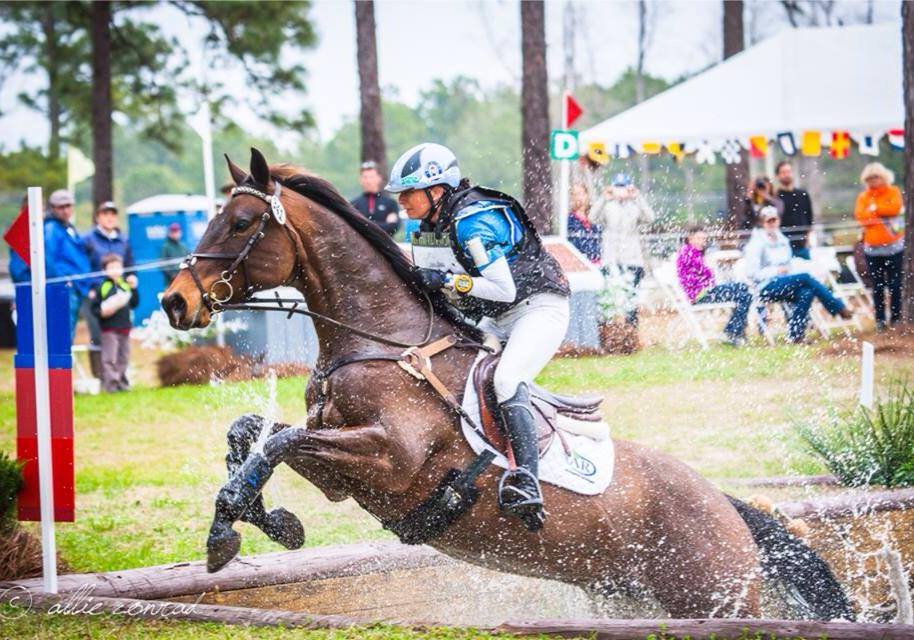 Owned by Regis Dvorsky

Cole often goes by the moniker 'Little Cole' as he only grew to 15.3hh and due to his gentle nature. Yet there's nothing little about his heart! Quite possibly one of the kindest, most generous horses on the circuit he is also an extremely good athlete. Kate and he met through local huntsman, Robert Taylor. Cole competed at Rolex Kentucky in 2014 and 2015 . Produced by Kate from training level.
Legs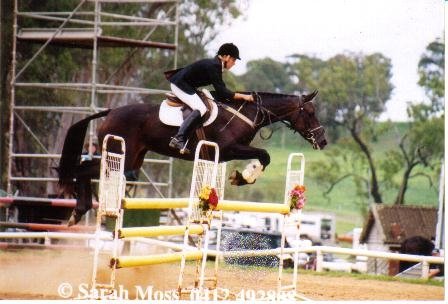 Owned by Kate and Dorne Chadderton
Found by Dorne in Nanango, QLD, Australia. Standing in a field of about 40 horses, she really stood out with her ground covering walk and kind eye. She turned out to be the typical feisty Off The Track mare, but boy, was she an athlete! Amazing movement, scopey jump and an unnatural braveness. She was ultimately purchased by Heath and Rozzie Ryan and is now living the life of a broodmare. Heath's advanced gelding Aspire is one of her foals. Produced by Kate from the beginning.